About Carolyn Thorson
Hello and  welcome to MyFloridaHomeSpot.com.  My name is Carolyn Thorson and I'm a full time Floridian with a passion (and a license to sell) real estate.
I started this site to share my love of Florida and my passion for Real Estate with you and with people from all over the world!
I'm going to show you what Florida is all about! The well known Florida such as the beaches, Disney parks, outlet malls and tourist attractions and the hidden parts of Florida such as the trails, forests and unique little communities scattered about.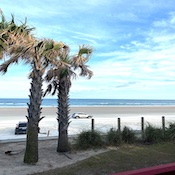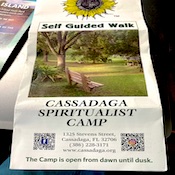 I'm going to share a ton of info on the buying and selling process and also where to find different types of Florida homes for sale.

"Recognizing the value and trust my clients place in me, I strive everyday to exceed expectations. My clients can count on me when they have questions or concerns."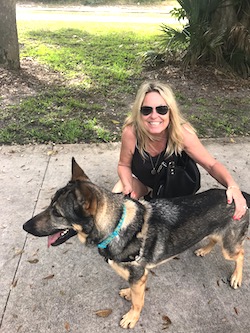 I live in Sorrento, Florida which is about 35 minutes North of downtown Orlando and considered a part of Central Florida. Throughout the years, I've lived in other parts of Florida such as Port St Lucie, St Petersburg,  and Madeira Beach.  Florida's been my home for close to 20 years!
I just love Florida! If you're thinking about moving here or relocating to another part of Florida, I want to excite and inspire you.
I want to combine my love of Florida and my passion for Real Estate and share it with you.
"I like to say I've been in Real Estate for most of my life."
I come from a background in construction. My dad's a builder and most of my uncles are concrete or construction guys. I've been going to job sites, picking up nails and stacking bricks since I was tiny.
I'm comfortable driving a Bobcat, using a saw, building walls and pounding nails. I love flipping my home about every 5 years. I'm on my 6th flip with my second flip being the biggest grossing $280,000! 
I love to show homes, help others and  to share what I've learned. I love to guide my clients to the home with the best location for them.
I specialize in many facets of the Real Estate business, whether it's navigating the way for first time home buyers, trying to score that perfectly distressed property or providing help in the luxury market. 
I bring attention to detail, commitment to work hard and to listen and to follow through all while exuding credibility, commitment and determination.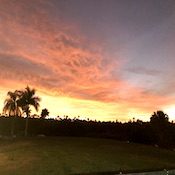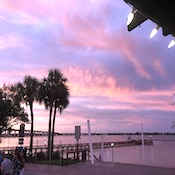 DESIGNATIONS
Pricing Strategy Advisor
New Home Construction And Buyer Representation
Short Sales & Foreclosure Resource
Broker Price Opinion Certification
Moving With Pets
"I provide quality service to build relationships with clients and more importantly, maintain those relationships by communicating effectively."

A FEW REVIEWS
"... Carolyn Thorson went above and beyond to help me find my first home, scheduling a multitude of walkthroughs through a variety of homes in my price range in order to give me a general idea of house value in different neighborhoods..."
Samuel
---
"… From our first conversation through closing, Carolyn Thorson proved extremely knowledgeable and a consummate professional while we negotiated with her client. Throughout the process, Carolyn was able to successfully navigate the transaction through some very challenging waters. She kept us informed and always made herself available to answer any questions or concerns we may have had. Carolyn is GREAT at what she does and is truly a people person. We HIGHLY recommend Carolyn and intend to utilize her services in the future…" 
Gary & Lisa

---